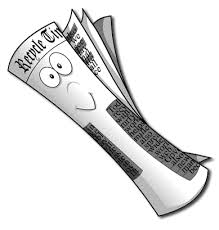 You're in the news! Congratulations! Don't let the excitement stop with the clipping, though -- leverage that exposure and extend your credibility as a trusted media source by making sure as many people in your target audience as possible know about this.
Here are five things you can do:
Put a link to the interview or article on your Web site's home page with a short announcement or summary. When Marjorie Ginsburg, executive director of the Center for Healthcare Decisions, was interviewed on NPR, the nonprofit made sure people could access the interview from the CHCD Web site.


Share the news in your marketing e-mails. When O magazine showcased the jeans offered by New York & Company, the women's apparel retailer ballyhooed its good fortune in an e-mail sent to customers.


Run an article in your newsletter. Do you think CHCD's supporters want to know that Ginsburg was interviewed on NPR? You bet they do. It validates their decision to affiliate with the group.


Send a press release. When my author friend and book publicity course student Dara Chadwick was on "The Today Show" talking about her new book, You'd Be So Pretty If…. Teaching Our Daughters to Love Their Bodies Even When We Don't Love Our Own, it had to be big news in her hometown. Let the local media outlets know when you've had national media exposure.


Update your social network status lines. Let your friends and followers get in on the excitement by telling them via your status line on Twitter, Facebook, MySpace, LinkedIn, and any other sites you use.
What do you do to spread the word when you're in the news?