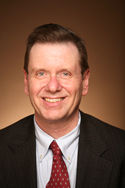 My colleague Terry Whalin, a publisher, author, and former literary agent, has talked me into doing a free Q&A teleseminar for the subscribers of his newsletter (
Right Writing News
; subscribe
here
) and I'd like you to join the call, too, if you can.
It's
Wednesday, April 7 at 8 p.m. EST
(7 p.m. Central, 6 p.m.Mountain, 5 p.m. Pacific) and will last just an hour.
Terry and I are going to talk about my favorite subject:
How to build book buzz.
He uses a fun approach for these calls: Participants submit questions in advance. That way, we make sure you get just what you need from our Q&A session. So . . . if you could ask me ANY question you wanted about how to build buzz for a book, what would your question be?
Here's your chance to ask me directly and get registered for our call on
Wednesday, April 7, 2010.
Go to
http://www.askbuildbookbuzz.com/
to register. Once you do, you can download my free special report,
Beyond the Press Release: 10 Exciting Book Buzz Ideas That Will Take You to theTop.
You will receive the complete report when you ask a question and register for this teleseminar.
After you submit your question, you'll find out how to get phone and Webcast access to Terry Whalin and me for our LIVE telewebcast, April 7th, 2010. Don't worry if you can't be on the call -- go ahead and sign up anyway. The entire teleseminar will be recorded and everyone who signs up will receive an e-mail with the replay link.
I hope you can join us. I will share lots of helpful information -- information you're asking for -- so I know it will be good use of your time.